OUR BACKGROUND
The company ViscoSens AB started out with the aim of promoting and simplifying the development of healthy and tasty bread, based on many years of research at Lund University. The research studies have found a correlation between the inclusion of viscous fibres in cereal-based foods and the blood sugar response of the consumers. Informed by this knowledge, we offer our clients a scientifically evaluated measuring method which can predict how the body's blood sugar levels will be affected after a meal. Our vision is to become the leader in measurement technology for the control and quality assurance of health properties in food.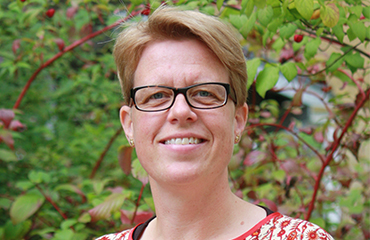 ELIN ÖSTMAN, ASSOCIATE PROFESSOR
FOUNDER/PART OWNER, BOARD MEMBER, NUTRITION AND PRODUCT DEVELOPMENT MANAGER 
Elin is associate professor in Applied Nutrition and worked at Lund University until 2017. Her research focuses on optimising blood sugar regulation in the body after the ingestion of carbohydrate-rich meals. Elin has twenty years' experience in performing meal studies involving healthy volunteers. They have led to about 50 scientific publications. She also has experience in working in interdisciplinary research, together with non-scientific partners, including the EU project HEALTHGRAIN and the Antidiabetic Food Centre at Lund University. Elin is owner and board member in two more research-based companies: InnovaFood AB and InnovaChildfood AB, both of which offer licenses to patented research findings.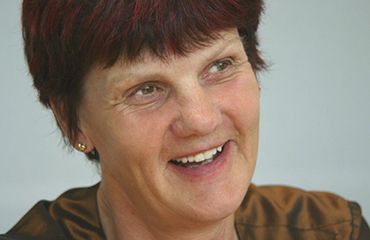 CHRISTINA SKJÖLDEBRAND, PROFESSOR
FOUNDER/PART OWNER, BOARD MEMBER, BUSINESS AREA AND MARKETING MANAGER 
Christina is a professor of food engineering at Lund University. She has an MBA from the University of Gothenburg, has worked at SIK/SP Food and Biosciences as the food engineering division manager and member of the management group. Christina has worked at the Nestlé research centre in Switzerland and she has been an employee at ABB and Food Manager at Krinova Science Park in Kristianstad. Christina is a founder/owner of CFB Creative Future Business AB, a food-based consultancy company connected to an innovation process (Creative Food Business) and she has been a part time professor at Kristianstad University. She was awarded the Swedish food industry's Food Prize in 1997.
MALIN SJÖÖ, ASSOCIATE PROFESSOR
FOUNDER/PART OWNER
Malin is an associate professor of Food Technology at Lund University specialising in the properties of starch and the physiochemical properties of starch-rich systems. She has experience as a CEO and part-owner of the start-up company Speximo AB, which won the national competition Venture Cup 2012.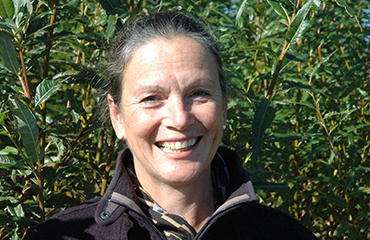 LENA ÅSHEIM
FOUNDER/PART OWNER, BOARD MEMBER
Lena Åsheim is an entrepreneur active within food, bioenergy and agriculture. She has 30 years' experience from leadership positions in companies, including as CEO for Lyckeby Stärkelsen and Sensient Flavors,  and as a consultant working with business development in a number of food companies in Sweden and abroad. Between 2005 and 2011, Lena was the CEO of Krinova Science Park. She has also had various roles in start-ups, and has sat on the boards of small and large companies, including public companies.